J.L. Clark Makes Annual School Supply Donation to Kishwaukee Elementary School
September 18th, 2018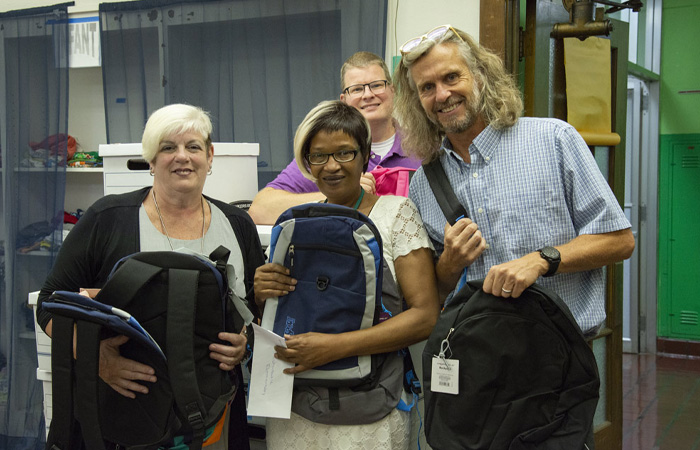 J.L. Clark collected school supplies for donation to Kishwaukee Elementary School for the 5th year in a row.
J.L. Clark holds an annual school supply drive at their Rockford, Illinois facility. Employees bring in supplies throughout the months of July and August. Any and all school supplies are collected including crayons, backpacks, tennis shoes, paper, notebook, rulers, etc. At the end of September, all of the supplies are sorted and taken to Kishwaukee Elementary School. J.L. Clark aims to supply enough school supplies to last an entire year.
"Kishwaukee Elementary School is home to students living in poverty and almost 33% of families are refugees. This puts a strain on families to prepare students for school. J.L. Clark takes care of this for the families of Kishwaukee by providing enough school supplies for the school to supplement what parents purchase and ensure that all students are ready to learn. J.L. Clark's contributions go far beyond the tangible items. J.L. Clark employees have served at our annual Thanksgiving Dinner where the staff of the school provides a free Thanksgiving dinner to all who attend. J.L. Clark also welcomes our 4th graders each year for a tour of their facility and speaks to students about the types of post-secondary education that different positions require. J.L. Clark has fully adopted Kishwaukee School, and we are forever grateful for all they have done for our students," said Aimee Kasper, Principal of Kishwaukee Elementary School.