JL Clark Hires New CI Manager
June 6th, 2022
JL Clark welcomed Rob Kolanowski as the new Continuous Improvement Manager at our Rockford location on June 6. While Rob will reside in our Rockford Metals facility, he will be involved in Continuous Improvement activities at the Plastics as well as Lancaster facilities.
Rob joins JL Clark with many years of experience in manufacturing in the Rockford Area including Rockford Powertrain Group and Danfoss Drives. Rob has experience leading Value Stream and Lean Manufacturing teams and activities that improve work flow, organization, continuous improvement, and data acquisition.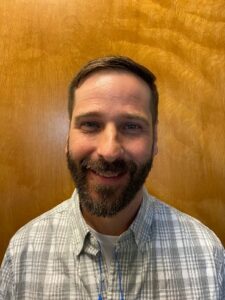 Rob comes to us with a bachelor's degree in Business Administration from University of Phoenix. His training and experience include a Six Sigma Green Belt course and many leadership and project management training courses, including Lean leadership courses.
Rob will be leading all aspects of Continuous Improvement at the plant level.  He will be driving improvements to work cell optimization, problem solving techniques, 6S (housekeeping and organization), Lean/Six Sigma implementation, and general training of our workforce to improve processes.
We are excited that Rob has joined our team and we look forward to all his interaction with our workforce and the contributions that he will make.
Welcome to JL Clark!