JL Clark Welcomes New VP of Finance & IT
July 12th, 2022
David Adams has joined JL Clark as our new Vice President of Finance & IT.  Dave began on July 11th and will be based at our Rockford location.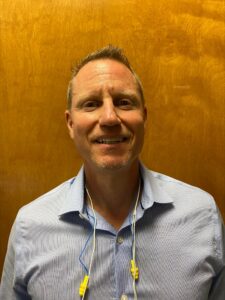 Dave most recently worked at Integrated Growth Advisors and Foster Electric.  He has also held various Finance roles at Keating of Chicago, Packaging Division Industries, Columbian Home Products, Russel-Stanley, and Danaher Corporation.   He brings over 20 years of experience developing and implementing financial systems, strategies, processes and controls that significantly improve P&L scenarios.   He has worked in both the Corporate and Public Accounting environments.
In his leadership role, he will be responsible for all of J.L. Clark's finance, accounting and IT activities including financial planning, cost accounting, accounts payable, accounts receivable, and payroll.  Additionally, he will manage commercial banking, tax compliance and audit management.  As a member of our executive management team, Dave will be instrumental in helping us execute our strategic growth plan.