Doug Jackson Retires After 28 Years at JL Clark
August 15th, 2022
Doug is officially retiring on August 12th, after starting his career at JL Clark on March 21, 1994, a little over 28 years ago.  He currently works in Plastics as a Mold Machine Setter, but has also held the positions of Material Handler, Maintenance, and Assistant Production Supervisor for many years.  Doug is going to miss the people he works with and says it's like a family here.  He's especially going to miss Cynthia, Scott, Amato, and Andy – all the "long-timers", but he will miss Marv the most.  They became great friends both inside and outside of work and Doug truly values that friendship and will greatly miss seeing him every day.
Doug's favorite memory from his time here at JL Clark is making the milk container lids.  Everyone worked long hours together and it took teamwork to make it happen – just another of example of JL Clark working like a family together to get things done!
Doug's advice for the person stepping into his role next and the others that will come after him; "Have an open mind.  As long as you can do that and can think outside of the box, you will be good."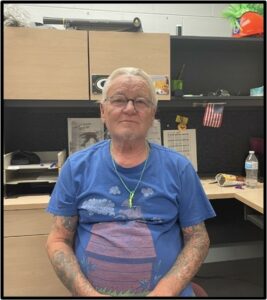 Doug is moving to Tennessee next Spring to spend time
with one of his daughters and two grandsons.  He is excited to spend time outside just relaxing and enjoying the natural beauty of the state.  He also has 3 other kids in town and 1 that lives in Iowa.  He is a grandpa to 13 grandkids and 5 great-grandkids, who he is looking forward to spending more time with after he retires.
Congratulations on your retirement, Doug!