J.L. Clark is Awarded RAMP Partner of the Year
October 2nd, 2022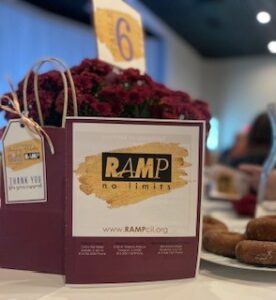 RAMP 31st Annual Changing Attitudes Breaking Barriers Luncheon.
RAMP is a local non profit that works to encourage individuals with disabilities to reach their full potential. J.L. Clark was honored this October at the luncheon as Partner of the Year for our long term partnership with the organization with includes a $50k donation to aid in their rebuild projects.
J.L. Clark is happy to be one of the many community partners of RAMP!