SUSTAINABILITY
Committed To Creating Green Packaging
Green packaging starts with green processes.
J.L. Clark is committed to creating Green Packaging – with a company-wide dedication to supporting innovative, eco-friendly processes and business systems that promote social, economic and environmental well-being. Our plants and processes have undergone a 'green' transformation that has made them among the most energy efficient, with the least environmental impact, of any in our industry. J.L. Clark's environmental initiatives have been recognized with awards on both local and national levels.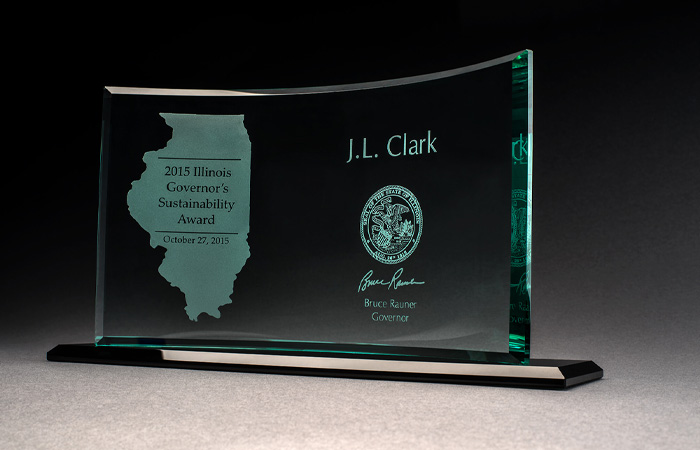 Sustainable Packaging Options – Metal & Plastic
In addition to J.L. Clark's internal, process-focused sustainability efforts, our knowledgeable development team is available to assist early in the package development process to help identify the most sustainable packaging option for your particular product.
Metal and plastic packaging each have their own unique benefits and sustainability characteristics. With 100+ years of experience with metal packaging and 60+ years in plastics, we have both the expertise and diverse production capabilities to help you weigh the options and identify the best fit for your product.